Welcome to Billy's press area. For all press inquiries or if there's anything not found on this page, please e-mail: Billy Abel.
Billy's Bio
Download Billy's Bio in PDF Format
Download Billy's Bio as a Word Doc
Publicity Photos
Please credit photos to: Buddy Quaid
Cover Art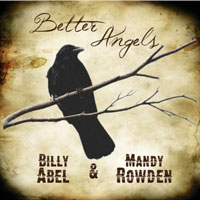 Download 300×300 Image [26 KB]
Better Angels Streaming and Download
For press, radio and media to stream or download the full album, please go to this Password Protected Page. To receive the password, please email Billy Abel.